16Sep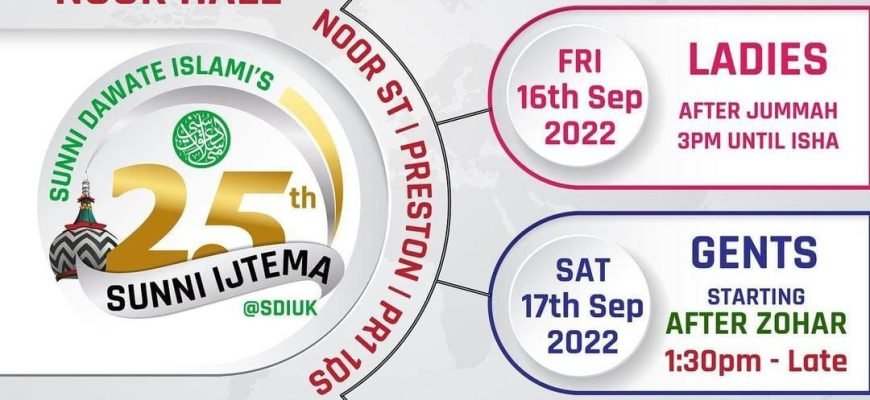 0

days

0

hours

0

minutes

0

seconds
Noor Hall
12:00 am - 11:59 pm
Sunni Dawate Islami (SDI) is a non-political and religious organization in Mumbai , India. It holds an annual conference in Mumbai, which is said to be attended by between 150,000 and 300,000 people; the first day (Friday) is reserved for women. Followers of Sunni Dawate Islami wear white turbans. In 2008,
SDI had a European headquarters at Noor Hall in Preston, England, and centers in some other English towns, including: Blackburn, Bolton, Leicester and Manchester.
SDI also had a North American headquarters in Chicago. By 2008, SDI had founded 12 madrasas in India. In 2020, SDI says that in India it manages 50 madrasas and 15 schools that teach in English. SDI says it has an educational center in Bolton (England), and an educational center in Mauritius.
Event Topic
The Greatness of Holy Quran
Education - Hope of a Nation
Prophet Muhammad ﷺ -Our Life, Our Inspiration
The Harmful Consequences of Materialism in the light of Holy Quran
The Concept of Helping & Serving the Creation in the Light of Holy Quran
Mass Prayer for peace and prosperity of whole Humanity
Speakers